CARTONERAS: LATIN AMERICAN RE-READINGS
---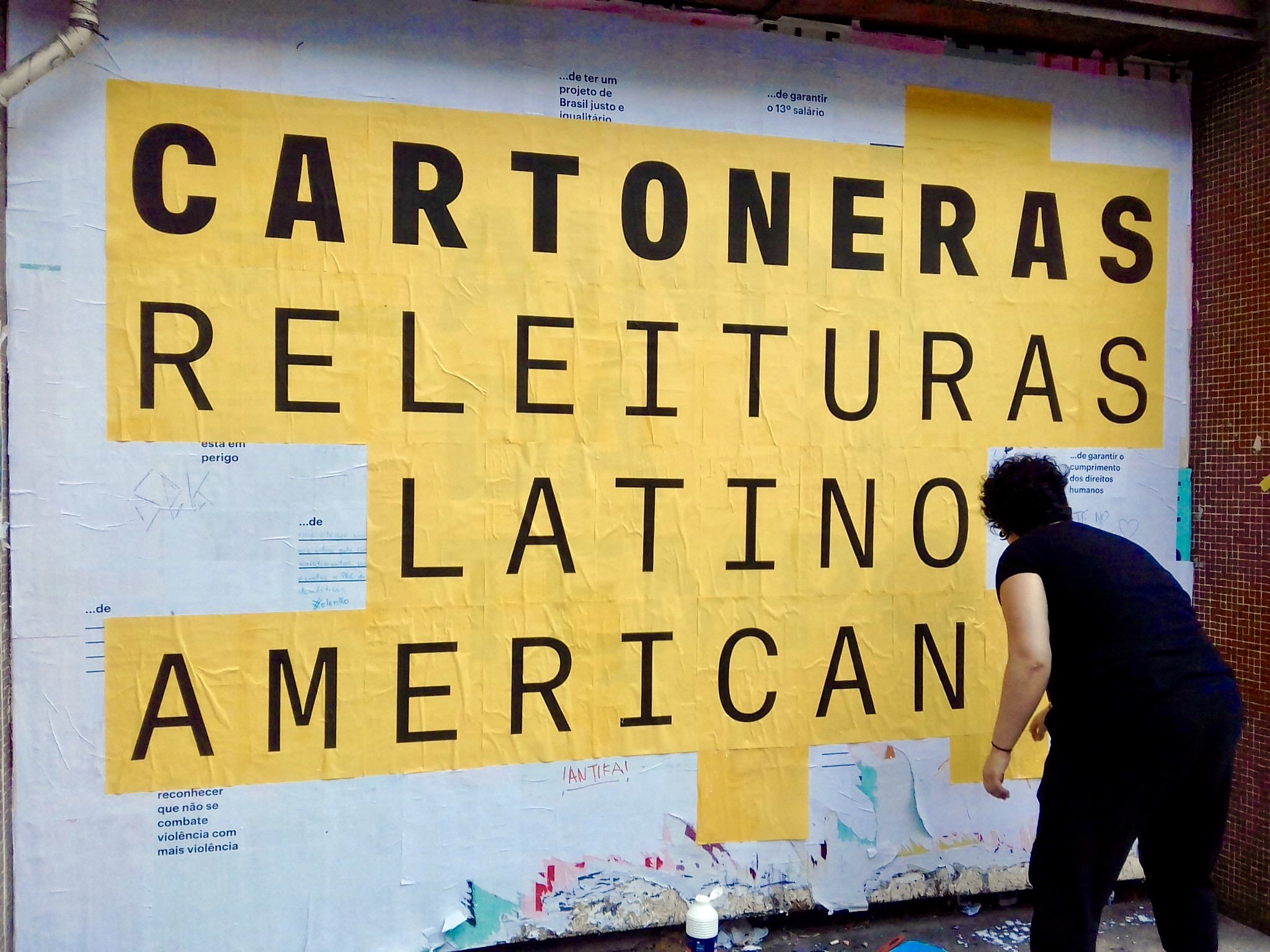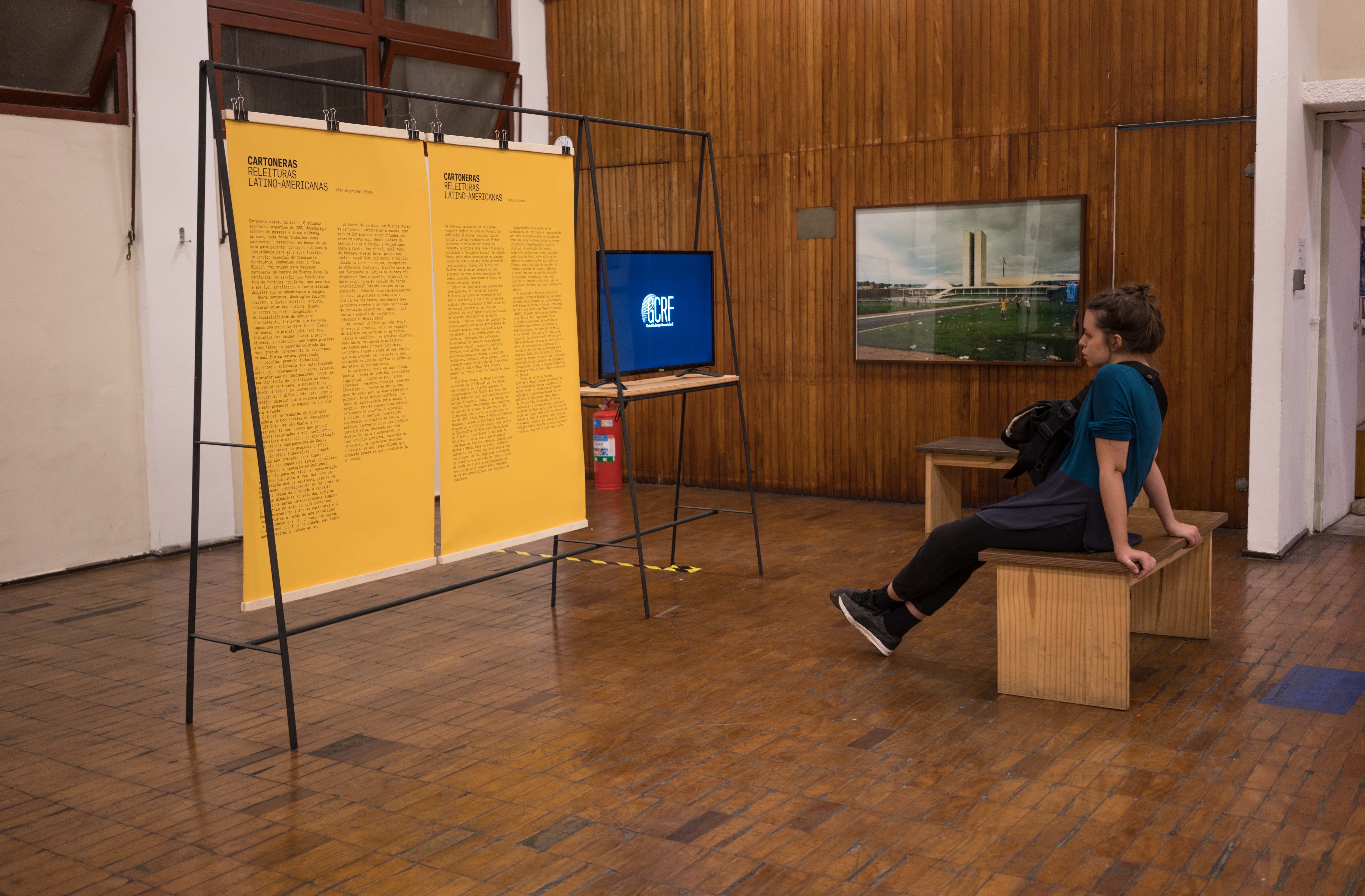 ---
1 November 2018 - 8 February 2019
Casa do Povo, São Paulo, Brazil

The exhibition 'Cartoneras: Latin American re-readings' was based on an ethnographic collaboration between the Brazilian curator Beatriz Lemos (Lastro, Museu de Arte Moderna do Rio), myself, and over forty cartonera publishers from Brazil, Mexico and Argentina and more widely across Latin America.

'Cartonera', which can be translated as cardboard or waste-picking publishing, has a unique trajectory that sits between cultural trend and social movement, artistic intervention and community project. Cartonera publishers recycle materials gathered from the street to produce low-cost books that make both the consumption and production of literature accessible to wider society. Embedded within their communities, these publishers put forward a different type of narrative, and through the use of a unique artistic model, conduct literacy workshops and exhibitions to put literacy and access to literature centre stage.

'Cartoneras: Latin American re-readings' was part of two year research project co-led by Dr Lucy Bell (University of Surrey) and myself. The phenomena of cardboard publishing emerged in Buenos Aires, Argentina, as a collaboration between writers, publishers, and waste-pickers, in the wake of the 2001 economic crisis. Writer Washington Cucurto and artist Javier Barilaro began buying cardboard recycled from the streets at solidarity rates and, joining forces with curator Fernanda Laguna, created hand-painted covers for books that were often written by leading writers and sold at accessible prices. Their project, Eloísa Cartonera, quickly became a symbol of resistance in Argentina and the model has spread across the world. There are currently almost 200 cartonera publishers, which have emerged in over 20 countries and over 4 continents, publishing between 8,000 and 10,000 individual authors.

'Cartoneras: Latin American re-readings' centred on over 300 cartonera books, from publishers from Mexico, Brazil, Peru, Bolivia, Paraguay, Chile and Argentina, besides three European publishing collectives. Echoing cartonera practice, the participatory centre of the exhibition was a workstation, equipped with cardboard from the Glicério recycling cooperative (as well as paints, boxcutters, thread etc.), where the public programme team helped visitors to turn the exhibition catalogue into a hand-made, personally-decorated cartonera book. The workstation also provided a free printing facility so that visitors could bind in cartonera form whichever PDF text they had chosen. Over the duration of the exhibition, over 300 catalogues were created in this manner and roughly 30 scholarly and activist texts were bound, allowing us to work alongside people integrating cartonera, both literally and affectively, into their research process. The exhibition attracted over 2,500 visitors and was reviewed in the Brazilian news magazine Veja as well as being the subject of a feature report by the national Brazilian TV news programme, Journal de Culture.

---
auflynn [at] arts.ucla.edu
---
Alex Ungprateeb Flynn is an Assistant Professor at the Department of World Arts and Cultures/Dance, University of California, Los Angeles. Working as an anthropologist and curator, Alex's practice explores the intersection of ethnographic and curatorial modes of enquiry. Researching collaboratively with activists, curators and artists in Brazil since 2007, Alex explores the prefigurative potential of art in community contexts, prompting the theorisation of fields such as the production of knowledge, the pluriversal, and the social and aesthetic dimensions of form.
---